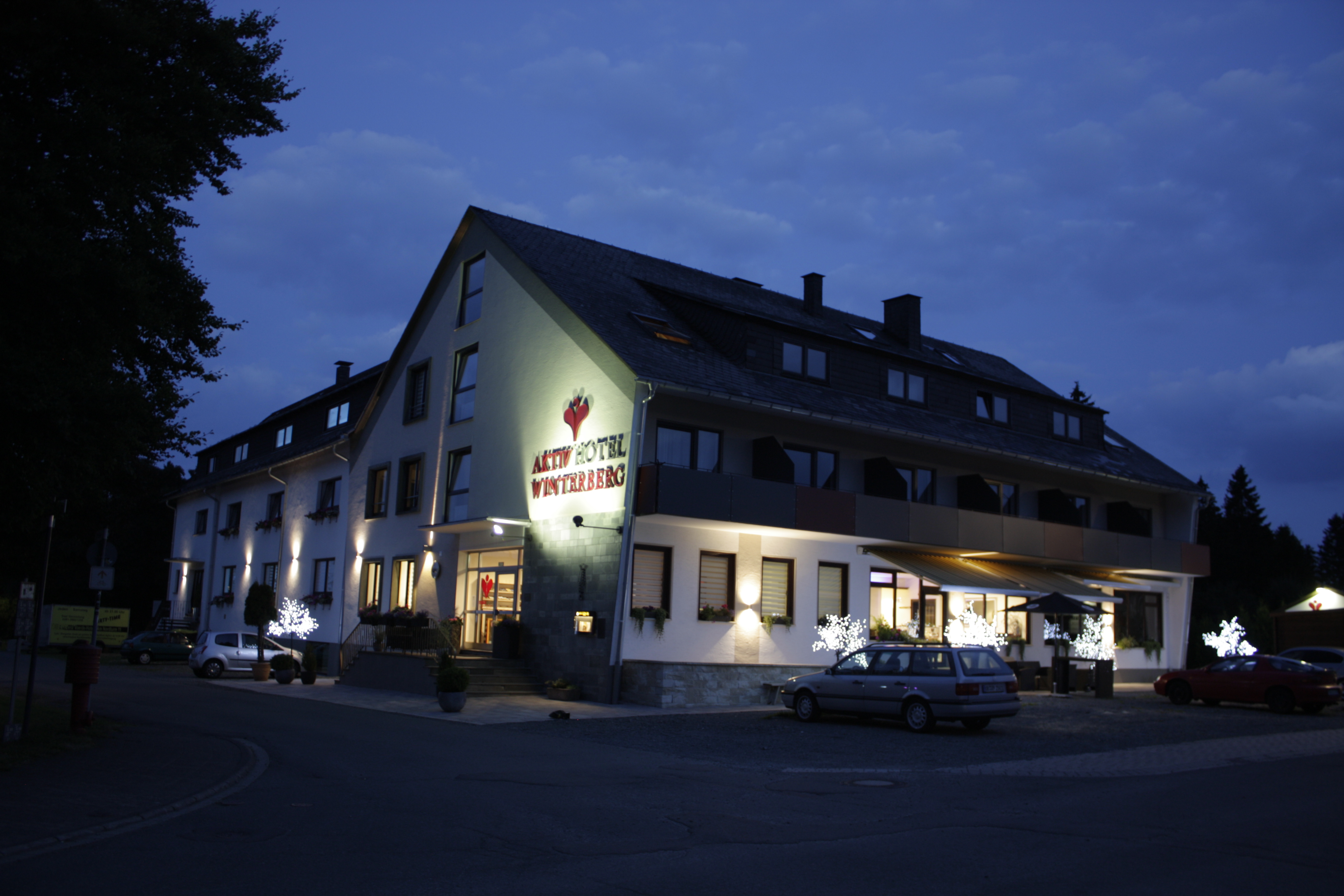 Perfect location to enjoy the beauty of Winterberg
Welcome to our Aktivhotel Winterberg
Aktivhotel Winterberg – if you like winter sports, this resort is for you!
Our Aktivhotel is located right on spot in Winterberg. All of the popular skiing tracks are in short range and many ski lifts will bring you up on the hillsides within a couple of minutes. Enjoy both – the skiing fun outside and the amenities in our hotel. Start your day with a tasty breakfast and let it end with a drink in our hotel bar.
Winterberg as a paradise for skiing and snowboarding fans
From the moment the first snow falls, Winterberg becomes a wonderful environment for winter sports enthusiasts. The cosy city centre and the surrounding hillsides, that can be reached comfortably by ski lifts, create an amazing atmosphere. Enjoy the action-packed snow flurry or just the relaxing silence in the snow covered forests all around. No matter what you decide, Winterberg and our Aktivhotel is the right place to spend your time in the winter season.
Service & security for your demands!
For our guests we offer a great storing solution. Skiing and snowboarding equipment can be placed and locked comfortably in a dedicated room in our hotel. You don't have your own equipment? No problem, the next shop where you can rent what you need is right next to our hotel. Further we like to advise and support you in all matters of planing your tours and trips in and around Winterberg. Talk to us and we will help you!
Our Aktivhotel in the heart of Winterberg
Please mind the following illustration to learn more about the great position of our hotel.

Impressions of our hotel
Our Aktivhotel Winterberg does not only offer a very central position but also a lot of comfort and amenities.
Current offer: Get 5% discount on every booking that was placed on our website!
Book now on our website to get a 5% discount on all of our rooms!